DE FERSCHTER!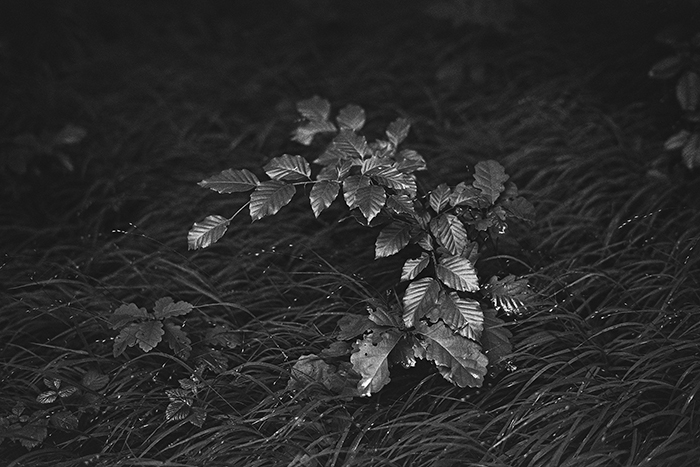 TREES AND NATURE!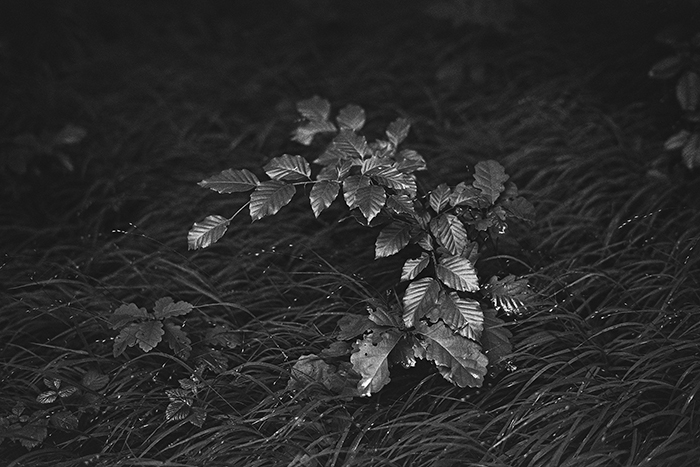 De Ferschter was five years old when he discovered the darkroom with his mother and first saw images appear in a developing tray. In his early years, he used a point-and-shoot camera to record his memories and preserve moments, landscapes and faces.
He considers himself to be a spectator rather than an actor in the world and approaches his work as part of his life path, observing and questioning everything that surrounds him, examining the human, material and environmental condition of the world we inhabit.
De Ferschter tenía cinco años cuando descubrió el cuarto oscuro con su madre y vio por primera vez como las imágenes aparecían en una bandeja en desarrollo. En sus primeros años, utilizó una cámara de apuntar y disparar para grabar sus recuerdos y preservar momentos, paisajes y rostros.
Se considera a sí mismo como un espectador en lugar de un actor en el mundo y se acerca a su trabajo como parte de su camino en la vida, observar y cuestionar todo lo que le rodea, el examen de los recursos humanos, materiales y condiciones ambientales del mundo que habitamos.
Which are your favourite places to shoot and why? What do you find attractive in order to photograph…
Forests are naturally my favourite places to shoot, because i live in a small mountain village lost in large coniferous forests. This is my immediate environment and I grew up with this, if i have been a city man, my photographic approach would probably have been different.
For me, photograph is a visceral need to write anything with the light. It is a tool that allows me to understand the world in which we are. Also, maybe i would preserve of time and death, people, landscapes, moments, things, because they all belong to the past after I shoot.
¿Cuáles son tus lugares favoritos para disparar y por qué? ¿Qué encuentras atractivo para fotografiar …
Los bosques son naturalmente mis lugares favoritos para disparar, porque yo vivo en un pequeño pueblo de montaña perdido en grandes bosques de coníferas. Este es mi entorno inmediato y crecí con esto, si he sido un hombre de la ciudad, mi enfoque fotográfico probablemente habría sido diferente.
Para mí, la fotografía es una necesidad visceral de escribir nada con la luz. Es una herramienta que me permite entender el mundo en el que estamos. Además, tal vez me gustaría preservar de tiempo y de la muerte, personas, paisajes, momentos, cosas, porque todos ellos pertenecen al pasado después de disparar.
Which places have you visited (cities, countries, etc) ? I see that you love nature. What do you think of the city?
I have traveled pretty quickly all parts of my country, except Britain. We have a very wide variety of landscapes, cultures,different traditions in this country.It would take mea long time tofind outif onlytheminimum. Currently, I stayed in Western Europe, the nearby Germany, Swiss, Luxembourg, The Belgium, Italy, the England and Wales.
That's a question that comes me up quite often, although I'm pretty wild, I have nothing against cities. For now, I lived four years of my life in two cities, I have good memories, and living in city has advantages of proximity with a lot of interesting and necessary things. But cities, are different worlds than provinces, time does not pass in the same way and people's concerns are different. I think this living choice is an individual character question, I'm much more comfortable and quiet in my wilderness, I need it for my health and my creativity.
¿Qué lugares has visitado (ciudades, países, etc.)? Veo que te gusta la naturaleza. ¿Qué opinas de la ciudad?
He viajado bastante rápidamente todas las partes de mi país, a excepción de Gran Bretaña. Tenemos una muy amplia variedad de paisajes, culturas, tradiciones diferentes en este country.It tomarían mea mucho tiempo tofind outif onlytheminimum. Actualmente, me quedé en Europa Occidental, la cercana Alemania, Suiza, Luxemburgo, Bélgica, Italia, Inglaterra y Gales.
Esa es una pregunta que me viene muy a menudo, aunque estoy bastante salvaje, no tengo nada en contra de las ciudades. Por ahora, viví cuatro años de mi vida en dos ciudades, tengo muy buenos recuerdos, y que viven en la ciudad tiene ventajas de la proximidad con un montón de cosas interesantes y necesarios. Pero las ciudades, son mundos diferentes que las provincias, el tiempo no pasa en la misma forma y preocupaciones de las personas son diferentes. Creo que esta elección de vida es una cuestión de carácter individual, estoy mucho más cómodo y tranquilo en mi desierto, lo necesito para mi salud y mi creatividad.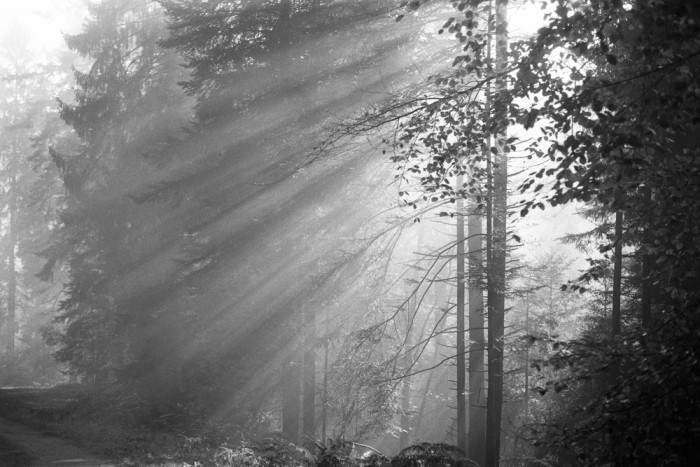 Do you have any writer or favourite book?
Book ? what that's ? No, I joke… but at half. I cannot find more time to read, actually I read only technical books needed for my photographic research work, and with internet, I have less and less need to find books, I get my technical information I need very quickly in my computer. The last book I've buy and read (because I cannot find it on the web) is "Concours de Photographie" of Baldus, 1852. The purpose is to take his calotype formulation and try to adapt this with our modern paper and chemistry. The day I find time for reading, I will begin by Victor Hugo, but not only with his novels…
¿Tienes algún escritor o libro favorito?
Libro? que es eso? No, yo bromeo … pero a la mitad. No puedo encontrar más tiempo para leer, en realidad yo sólo leer libros técnicos necesarios para mi trabajo de investigación fotográfica, y con internet, tengo cada vez menos necesidad de encontrar los libros, me sale mi información técnica que necesito muy rápidamente en mi equipo. El último libro que he comprar y leer (porque yo no lo encuentro en la web) es «Concours de Photographie» de Baldus, 1852. El propósito es tomar su formulación calotipo y tratar de adaptar esta con nuestro papel y la química modernas. El día que me encuentro tiempo para la lectura, que comenzará por Victor Hugo, pero no sólo con sus novelas …
Which other artists or things influence your work?
There are photographers that I like,that inspire me, they are a lot and many of themare anonymous, but I can give you few names, Gustave Le Gray, Julia Margaret Cameron, Léonad Misonne, Masao Yamamoto, Sally Mann, Jonni Sternbach, Gicaomo Brunelli…
Music is to me the greatest factor of inspiration, it allows me to travel and opens my mind on paths of reflections, inspirations. I listen to many different things, but essentially, Post-rock (Isis, Jakob, The Evpatoria Report, Red Sparowes, Russian circles, Gifts From Enola, Jakob, Robin Foster, Daturah…) and Symphonies (romantic period), Brahms, Bruckner, Mendelssohn, Rott, Berlioz, Dvořák…
¿Qué otros artistas o cosas influyen en tu trabajo?
Hay fotógrafos que me gustan, que me inspiran, son muchos y muchos de themare anónimo, pero te pueden dar algunos nombres, Gustave Le Gray, Julia Margaret Cameron, Leonad Misonne filmaron, Masao Yamamoto, Sally Mann, Jonni Sternbach, Gicaomo Brunelli …
La música es para mí el mayor factor de inspiración, que me permite viajar y abre mi mente en caminos de reflexiones, inspiraciones. Escucho muchas cosas diferentes, pero en esencia, post-rock (Isis, Jakob, el Informe Evpatoria, Sparowes rojas, círculos rusos, Regalos de Enola, Jakob, Robin Foster, Daturah …) y Sinfonías (período romántico), Brahms , Bruckner, Mendelssohn, Rott, Berlioz, Dvořák …

What kind of camera do you use and do you have a a technique that you prefer using when shooting?
I'm analog photographer, I also used DSLR, but analog is the only process that gives me satisfaction with the results (textures of the material). I prefer use large and medium format, I get more definitions, details. I have a Hasselblad 500C/M and a 19th Century wooden folding camera.
I'm actually finishing my important stock of 135format films, with my mother's old camera (Nikon F601), I have imported from japan an old Olympus Pen S, this camera is in 18×24 format and use 135 format film (I take 72 pictures with a film against 36 in 24×36 format). I use caffenol (coffee, C vitamin and washing soda) for the development of my films, it is more respectful to my health and environment.
¿Qué tipo de cámara usas y qué tienes alguna técnica que prefieras utilizar al disparar?
Soy fotógrafo analógico, también usé DSLR, pero análogo es el único proceso que me da satisfacción por los resultados (texturas del material). Yo prefiero usar el formato grande y mediano, me sale más definiciones, detalles. Tengo una Hasselblad 500C / M y una cámara plegable de madera del siglo 19.
En realidad estoy terminando mi importante stock de películas 135format, con la cámara vieja de mi madre (Nikon F601), he importado de japón una vieja Olympus Pen S, esta cámara está en formato 18×24 y utilizar 135 película de formato (Tomo 72 fotografías con una película contra 36 en formato 24×36). Yo uso Caffenol (café, vitamina C y sosa) para el desarrollo de mis películas, es más respetuoso con mi salud y el medio ambiente.
I can see that lately you ve been taking lots of pictures of forests and trees in general. Do have any story or interesting situation that you experienced when you where in these places?
He has one month, it had snowed heavily the night. Despite the cold, I left home to photograph in coniferous forest and I was in snow to the knee, walking with snow boots was long and exhausting, I do not have snowshoes. Walking so long in the cold and the thick snow was really hard. Lost in my thought, suddenly I finally realized one thing, the SILENCE. No wind sounds, no birdsong, nothing, the Absolut silence. I heard only my breath, my footsteps, I was an element that disturbed this quiet. This is a situation not very comforting, I feel like living alone in world, later, I was more reassured to hear the sounds of wood cracking under the snow effect.
Puedo ver que últimamente estuviste tomando muchas fotografías de bosques y árboles en general. ¿Tenes alguna historia o anécdota interesante sobre aquellos lugares?
Ha un mes, había estado nevando fuertemente la noche. A pesar del frío, me fui de casa para fotografiar en el bosque de coníferas y yo estaba en la nieve hasta la rodilla, caminar con raquetas de nieve fue largo y agotador, no tengo raquetas. Caminar tanto tiempo en el frío y la nieve espesa era muy duro. Perdido en mi pensamiento, de repente me di cuenta de una cosa, finalmente, el silencio. Suena No hay viento, no hay canto de los pájaros, nada, el silencio Absolut. Escuché sólo mi respiración, mis pasos, yo era un elemento que perturba este tranquilo. Esta es una situación no muy reconfortante, me siento como que viven solas en el mundo, después, estaba más tranquilicé a escuchar los sonidos de la madera de craqueo bajo el efecto de la nieve.
CONTACT
www.deferschter.com
http://www.flickr.com/photos/de_ferschter/