DANAE GKRIM!
A HAND IN MY HAND!
Her name is Danae Gkrimopoulou and recently graduated from Polimoda (IT) where she realized two collections and presented at Villa Favard during Pitti Uomo.
Her collection with the title 'A HAND IN MY HAND ' was influenced by her need for touch and she let her emotions lead her..
While she was thinking how nowadays money,affect people in such a way where they forget that the most important things in life don't have a price,she created a series of emotions which to be seen you have to insert a coin and she ended up with the message that 'money can't buy your happiness'
In her imaginary story,a girl,who is sitting on the street doesn't ask for charity but needs a hand in her hand,a hug.
Her silhouette is fully connected with the idea of two people becoming one and is inextricably linked with one hug.
Everything has a meaning and everything is based on the details.Coats with plissée soleil on the side to have enough space for two people,vest which gives the illusion of a person behind,collar which hug the neck but also the under layers with a front different from the back.And in the end the belt 'hands' from liquid glass comes to declare the requested,
the selflessness of a relationship.
Su nombre es Danae Gkrimopoulou y recientemente se graduó de Polimoda (IT), donde realizó dos colecciones y  las presentó en Villa Favard durante Pitti Uomo.
Su colección 'Una mano en mi mano', fue influenciada por su necesidad de contacto, dejandose llevar por sus emociones….
Mientras estaba pensando que hoy en día el dinero afecta a las personas de tal manera en que se olvidan de que las cosas más importantes en la vida no tienen un precio, creó una serie de emociones que para verlas hay que insertar una moneda y ella terminó ideando el mensaje de que «el dinero no puede comprar su felicidad».
En su historia imaginaria, una chica, que está sentada en la calle no pide caridad, sino que necesita una mano, un abrazo.
Su silueta está totalmente conectada con la idea de dos personas convirtiéndose en uno y está inextricablemente vinculada con un solo abrazo.
Todo tiene un sentido y todo está basado en los detalles; Sacos con soleil plissée, para tener espacio suficiente para dos personas, chalecos que dan la ilusión de una persona que está detrás, collares que no solo abrazan al cuello sino también las capas  de abajo con un frente diferente a la parte de atrás. Y por último, un cinturón «manos», de cristal líquido, que llega a declarar lo solicitado:
el desinterés de una relación.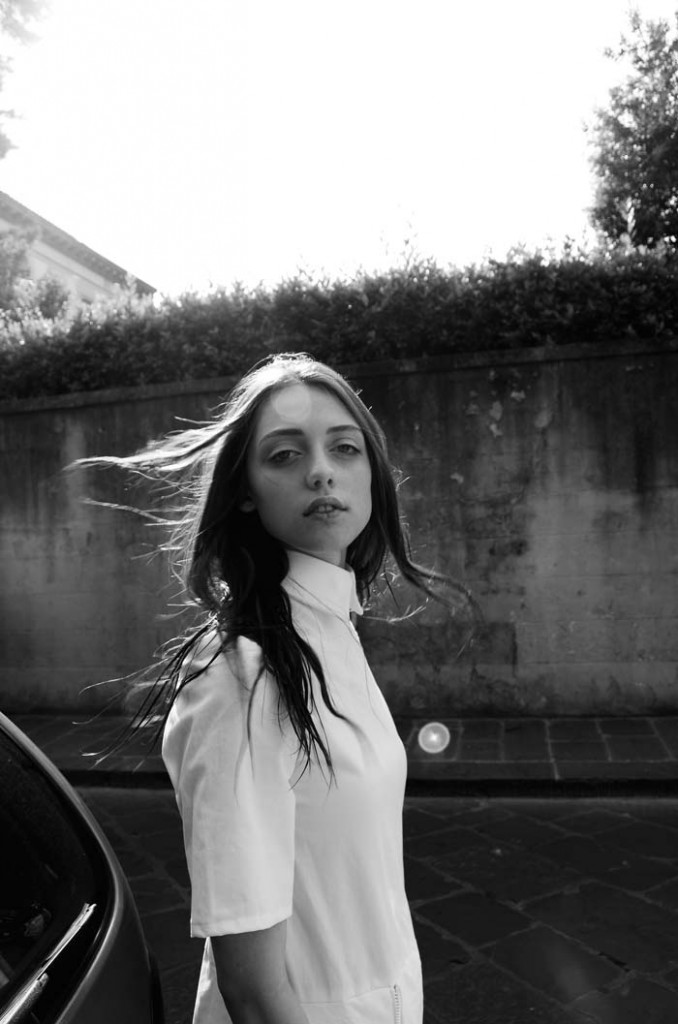 CREDITS
Designs.Danae Gkrim
Ph. Max Anish Gowriah
Model. Gaia Priolo
CONTACT
https://www.facebook.com/danai.gkrim
http://www.polimodatalent.com/members/Danae/