MONA CORDES!
CREATIVE HUMAN!
Mona Cordes, de 19 años, nació y aún vive en Alemania. Ella aspira a ser diseñadora de moda, quien actualmente sigue asistiendo al colegio. Además de sus estudios hace todo tipo de trabajo creativo como coser, dibujar o tomar fotos. Estudió todas las artes que significa Gráficos, Textil, Arte y Diseño y Fotografía en una universidad británica.
Exeptuando que es una gimnasta desde los 8 años y tiene un «nos se qué» por las tiendas de caridad, así como bandas y la música en general.
Mona Cordes, 19 years old, was born and still lives in Germany. She is an aspiring fashion designer, who is currently still attending school. Besides her studies she does all kinds of creative work such as sewing, drawing or taking photos. She studied all the Arts meaning Graphics, Textiles, Art & Design and Photography at a British college.
Exept from that she is a gymnast since turning 8 and has a thing for charity shops as well as bands and music in general.
Vas a empezar a estudiar diseño de moda, contanos qué es lo que más te gusta de la moda. ¿También te gusta personalizar tu ropa?
Me gusta especialmente la diversidad de la moda. Estoy fascinada por las formas únicas que visten las personas. Creo que con el estilo uno puede demostrar lo que sos y representas. Siento que la moda puede crear nuevos personajes e identidades. Moda me enfrenta todos los días. Se inicia en la noche antes del día siguiente, cuando elijo mis outfits. Me encantaría convertir mi pasión en algo que yo llamo negocios y mi trabajo. Parece que es mi único verdadero amor. Me gustaría personalizar la ropa que hago – es por eso que quiero llegar a ser una diseñadora de moda. Me encantaría compartir mi amor  y declararlo con respecto a las cosas suceden en el mundo.
You are about to start studying fashion design, tell us what is it that you like most about fashion. You also like to customize some of your clothes?
I especially like the diversity of fashion. I'm fascinated by the unique ways that people dress. I believe that with style you can show who you are and what you stand for. I feel like fashion can create new characters and identities. Fashion confronts me every day. It begins in the evenings before the next day when I choose my outfits. I would love to turn my passion into something I call buisiness and my job. It seems to be my one true love. I would like to customize clothes I make for sure – that is why I want to become a fashion designer. I'd love to share my love  and set staements regarding to things happen in the world.
¿De qué manera se presenta la moda en la ciudad en la que vivís?
Moda no juega un papel importante en donde vivo. En mi opinión la mayoría de la gente donde vivo no se preocupan mucho sobre qué ropa exacta que llevan. Yo creo que las etiquetas como H & M o Zara tienen más o menos la misma visión que a todos les gusta y trata de seguir. Tendencias establecidas por ellos que apoyan la sociedad en general. (es mi creencia) no estoy diciendo a mí me importa mucho. Sólo tienes que encontrar que si la gente se viste de una manera diferente a los demás, no deben ser discriminados. Es como la libertad de expresión. La ropa puede hablar en voz alta también y eso es lo que es realmente interesante para mí.
Gritelo – Visualice sus opiniones – vivir en lo que amas – la paz <3
In what way is fashion presented where you live?
Fashion does not play a major role where I live. In my opinion most people where I live don't care a lot about what exact clothes they wear. I believe that labels such as H&M or Zara have more or less the same vision which everyone likes and tries to follow. Trends set by them support the mainstream society. (my belief) I'm not saying it matters to me a lot. Just find that if people dress in a different way than others, they should not be discriminated. It's like the freedom of speech. Clothes can speak out loud too and that is what is really interesting to me.
Shoutout – Visualize your opinions – live in what you love – peace <3
¿Cuándo y por qué empezaste a sacar fotos?
Empecé a sacar fotos cuando conseguí mi primera propia cámara a los 12 años. La fotografía es una muy buena manera de capturar los momentos donde quiera que estés. La digitalización de estos es una buena oportunidad para recordar situtaions y eventos. Me gusta llenar revistas con fotos, cuentas de tiendas / restaurantes a los que fui. La calle-encuentra y piezas de escritura de las cuales también se es parte. Vacaciones en lugares como Nueva York, Londres o Islandia me llevaron a hacer esos.-
La inspiración comenzó por mi amor por la visualización a través de fotos aunque yo siempre fui una chica con una mente muy visual. Durante mis viajes la mayoría de las fotografías que tomé muestran detalles de edificios, museos llenos de arte clasico y contemporáneo, la comida y la gente con estilos coool. Después de un tiempo empecé a mirar a la moda y el arte con más presición. Leer revistas en este género y asistir Berlin Fashion Week de 2012 ha despertado mi mente creativa así que creé un blogspot. Tengo una nueva cámara con grandes características que es como mi interés por la fotografía especialmente la fotografía de moda se expandió a otro nivel. (Yo no podría vivir sin una cámara ahora – Agradezco al desarrollo de la tecnología allí !!)
When and why did you start taking photos?
I started to take pictures when I got my first own camera at the age of like 12. Photography is a really great way to capture moments wherever you are. Digitalizing these is a good opportunity to remember situtaions and events. I like to fill journals with photos, bills from shops/restaurants I went to. Street-finds and pieces of writing can be part too. Holidays in places like New York, London or Iceland led me to make those. Holiday-
Inspiration started off my love for visualizing via photos tho I have always been a girl with a visual mind. During my travels most pictures I took show details of builings, museums filled with exiting ancient and contemporary art, food and people with coool styles. After some time passed by I started to look at fashion and art more precise. Reading magazines in this genre and attending Berlin Fashion Week in 2012 has sparked my creative mind so I created a blogspot. I got a new camera with great features which is how my interest in photography
especially fashion photography expanded to another level. (I could not live w/out a camera now – Thanking the development of technology there!!)
En la mayoría de tus fotografías se ven varias personas. ¿Quiénes son y cómo los elegís? ¿Qué queres transmitir con tu trabajo?
En realidad todos mis modelos son buenos amigos que conozco bien. La situación y ver que estoy creando difiere del que elijo para fotografiar.
Literalmente, siempre llevo una cámara conmigo – cuando me reuno con amigos para tomar un café o lo que ocurre a diaro, de una manera bastante espontanea tomo fotos de mis amigos. Durante mi año en Inglaterra estudié fotografía y realicé sesiónes.
Los sentimientos como la ira o la felicidad y la identidad de las personas son las que se transmiten en mi fotografía. (En otras palabras)
In most of your photos you shoot various people. Who are they and how do you choose them? What is it that you want to transmit with your work?
Actually all my models are good friends that I know really well. The situation and look I'm creating differs from who I choose to photograph.
I literally always carry a camera around with me – when meeting friends for a coffee or else it happens on a regular basis that I quite spontaniously take pictures of my pals. During my year in England I studied photography and arranged shoots more in advance.
Feelings like anger or happiness and people's identities I transmit in my photography. (More stated in further sayings)
Veo que plantas como los cactus están muy presentes en su trabajo. ¿Qué te gusta de ellos, y por qué ellos inlude en su fotografía u otra obra artística?
Simplemente me encanta la mirada y veo a las plantas como amigos viventes. Ellos tienen necesidades específicas y por lo tanto deben ser tratados bien por nosotros – ¿por qué no muestran su belleza? El medio ambiente es muy importante para mí e incluyo las plantas para que las imágenes se vean más vívidas y reales.
I see that plants such as cactuses are very present in your work. What do you like about them, and why do you inlude them in your photography or other artistic work?
I simply love the look and see plants as a livings and friends . They have specific needs and therefore must be treated well by us – so why don't show their beauty? Environment is very important to me and I include plants to make images more vivid and real.
¿Qué cosas (de cualquier tipo de expresión artística como la música, la moda, el arte, la fotografía, etc.) inspirarte cuando se prepara para una sesión de fotos?
Personalmente me encanta que sus fotos implican cosas como cosas personales y otros detalles. ¿Cómo se obtiene ideas para utilizar este tipo?
No estoy centrado en la inspiración que tengo que decir. Tumblr y revistas que salen como ID Magazine / Dazed and
Confundido / Novato o páginas web en línea, pero no me inspiran de manera exigente y muy presente. Es más como inspiración silenciosa de los estados de ánimo, etc. guardados en mi cerebro. (lol)
Cuando me preparo para una sesión de fotos regularmente hago en mi mente donde disparar a primera. Entonces me decido por una persona a modelar para mí. Los trajes me gusta elegir en cuanto a rasgos de carácter personales combinados con las propias ideas.
Temporadas y atmósfera exterior son factores muy importantes para la elección de la ropa y adornos adecuados (accessoriesm maquillaje y demás). Los colores de los artículos escogidos desempeñan un papel muy importante para mí y siempre están basados en ubicaciones. Mi armario (s) componen un varios de vintage,, bienes básicos y más lujosos hechos a sí mismos.
Cuando la fecha prevista de un disparo (si aún existe) está cerca me puse la ropa y la decoración de cosas que estoy con ganas de usar en un montón y añadir más cosas a ella cuando me apetece. No puedo generalizar donde obtengo mi inspiración. Sólo difiere. Así que a veces los años 60 o, a veces los años 90 (con sus estados de ánimo y la música / arte / cultura) me inspiran pero otras décadas también lo hacen. Usted ve que los antecedentes históricos de la ropa also es parte de mi inspiración.
Which things (of any kind of artistic expression such as music, fashion, art, photography, etc.) inspire you when you prepare for a photoshoot?
I personally love that your photos involve things such as personal stuff and other details. How do you get ideas to use these kinds?
I'm not focussing on inspiration I have to say. Tumblr and exiting magazines such as i-D Magazine/Dazed and
Confused/Rookie or online webpages inspire me but not in a demanding and very present way. It's more like silent inspiration of moods etc saved in my brain. (lol)
When I prepare for a photoshoot I regularly make up my mind where to shoot at first. Then I decide on a person modeling for me. The outfits I like to pick regarding to personal character traits combined with own ideas.
Seasons and atmosphere outside are very important factors for choosing clothes and suitable decorations (accessoriesm make-up and else). Colours of picked items play a super important role to me and are always based on locations. My wardrobe(s) compose a various of vintage, self-made, basic and more luxurious goods.
When the arranged date of a shooting (if even exists) is close I put clothes and decoration stuff I'm wanting to use onto a pile and add more things to it when I feel like. I cannot generalize where I get my inspiration from. It just differs. So sometimes the 60s or sometimes the 90s (with their moods and music/art/culture) inspire me but other decades do too. You see that historical background of clothes also is part of my inspiration.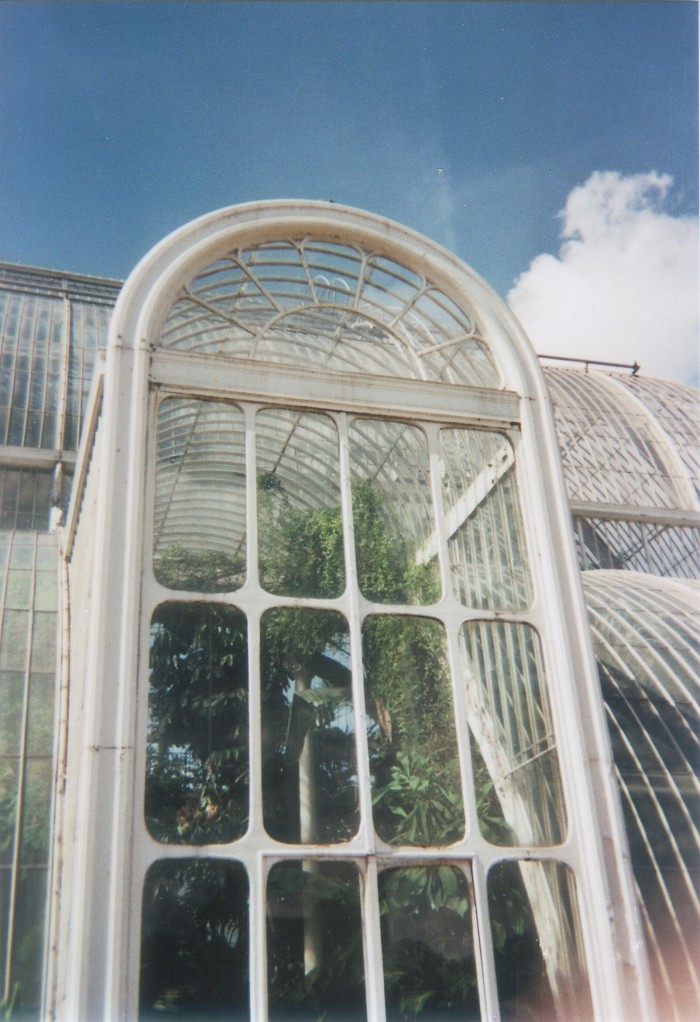 ¿Cuáles son tus planes para este nuevo año?
Este año creo que es más importante para mí desde que nací. Fort él próximos meses estoy muy salido, pero al mismo tiempo Relly bastante nervioso también. Finalmente estoy terminando la escuela este año. Después de eso estoy esperando que se mueve a
Londres espero. Mi sueño ista de ir en una manera digna de golf.
(¿Ya tienes una oferta de una universidad, pero voy a ver cómo se desarrollan las cosas.)
También tengo la intención de hacer un poco más de experiencia laboral relevante para mis estudios y visitar más lugares y festivales <3.
En cuanto a mi trabajo de fotografía de moda o que me encantaría hacer algunas colaboraciones diversión con artistas como diseñadores de moda y artistas geniales de maquillaje.
What are your plans for this new year? 
This year I guess is most important for me since I was born. Fort he next months I am very exited but at the same time relly quite nervous too. I'm finally finishing school this year. After that I'm hoping to be moving to
London I hope. My dream ist o go on a fashion deign course.
(Already got an offer from a university but I'll see how things develop.)
Also I am planning to do some more work experience relevant to my studies and visit more places and festivals<3.
Regarding my fashion or photography work I would love to do some fun collaborations with artists such as fashion designers or cool make-up artists.
CONTACT:
monacordes@web.de
http://instagram.com/princess_moona