THE LIBERTINES ABRE SU PROPIO HOTEL 'THE ALBION ROOMS'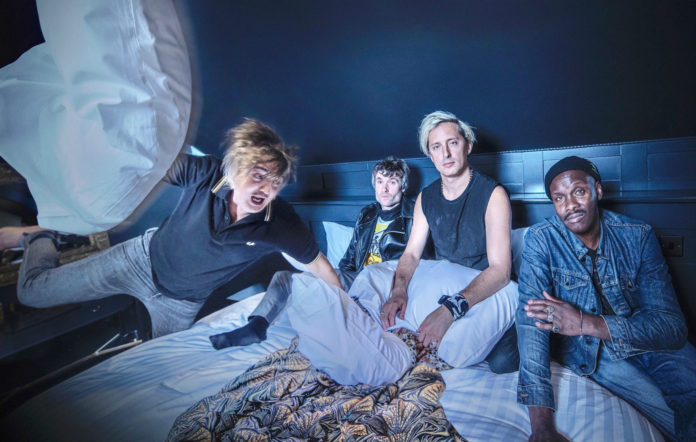 La banda incursiona en el negocio hotelero con el fin de ofrecer elegantes estancias de alojamiento.
The Libertines, inaugura su hotel, The Albion Rooms, hoy viernes 25 de septiembre en la 31 Eastern Esplanade Cliftonville de la localidad costera de Margate, en Inglaterra.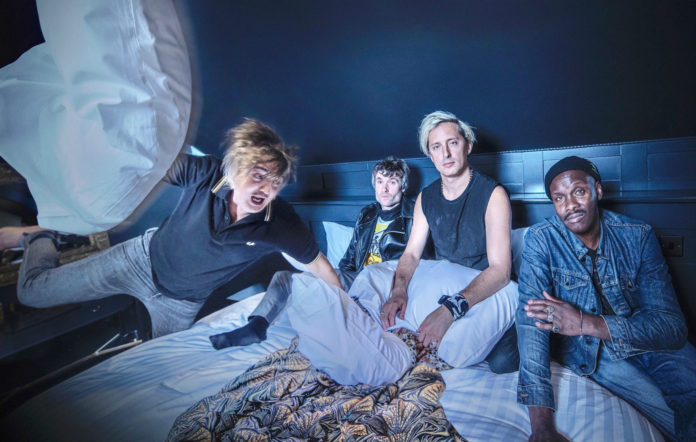 La banda adquirió inicialmente la propiedad junto al mar en 2016, y el edificio victoriano de cinco pisos completamente renovado también incluirá un restaurante, una cafetería, dos bares y un estudio de grabación.
Luego de desarrollar la idea durante algunos años, la banda liderada por Peter Doherty por fin anunció que el hotel está listo para abrir sus puertas y comenzar a recibir a los primeros clientes y seguidores que podrán hospedarse en siete habitaciones que fueron curadas individualmente por los integrantes de la banda.
La estética, estuvo a cargo de la diseñadora Anna Hayman @annahaymandesigns y Rhiannon Sussex @rhiannonsussexdesign, que incluye cortinas de terciopelo, paredes oscuras, máquinas de escribir antiguas, molduras doradas y lámparas victorianas.
Con solo siete habitaciones, que llevan nombres como: The Loft, Emily Dickinson, William Blake, The Delaney, The Mowsle Barton, The Rowntree y The Lombard y tienen un costo inicial de £114 por noche. La música es la tónica dominante en todo el hotel, con referencias a letras de la banda británica de rock en todas las estancias, colchas de piel sintética y sistemas de sonido Apple Beats. También dentro del hotel hay un estudio de grabación de última generación. Ademas, las letras del catálogo de The Libertines se podrán encontrar en todo el hotel y habrá un bar con una amplia carta de cócteles.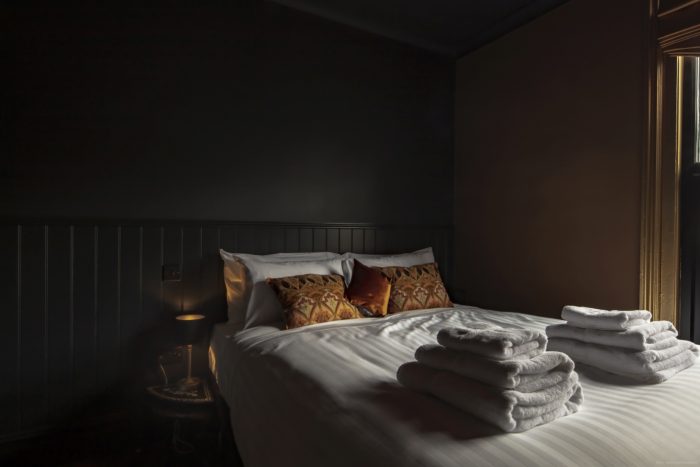 Sin embargo, no solo la música inspira este hotel, también lo hace la literatura y, en concreto T.S. Eliot, quien vivió una temporada en Margate en 1921 recuperándose de un ataque de ansiedad y también escribiendo. El bar Wasteland es su particular tributo al poeta, y allí se realizarán lecturas de poesía o sesiones de monólogos.
Cuando la pandemia de COVID-19 termine, tienen previsto realizar shows de música en vivo, eventos de poesía, noches de Stand Up Comedy, sesiones de Drink and Draw, servicio de cafetería y un restaurante de lujo con un menú creado por Joe Hill, quien trabajó como chef principal del reconocido Gordon Ramsay.
BIRRA PARA TODOS!
Además en el bar se servirá cerveza IPA diseñada específicamente para el hotel por la compañía escocesa Brewdog y de nombre Wasteland IPA  y una ginebra propia, Gunga Gin, que también se puede comprar desde la web del hotel, así como mobiliario y merchandising, que va de camisetas a antifaces para dormir.
Por tanto, si tienen ganas de vivir la experiencia ya pueden entrar al sitio web del hotel The Albion Rooms y hacer su reserva online The Albion Rooms https://thealbionrooms.live

CONTACTO:
Dirección: The Albion Rooms, 31 Eastern Esplanade Cliftonville, Margate CT9 2HL
Teléfono: 07810 440 828
Consultas generales – hello@thealbionrooms.live
Consultas sobre el estudio de grabación – studio@thealbionrooms.live
Consultas sobre el hospedaje en el hotel – stay@thealbionrooms.live
Eventos en vivo y alquileres privados – events@thealbionrooms.live
LINKS:
The Albion Rooms https://thealbionrooms.live/
Instagram @thealbionroomsmargate
Facebook The Albion Rooms
Twitter @Albion_Rooms_