THE ROLLING STONES ABRE SU TIENDA EN CARNABY STREET
RS № 9
The Rolling Stones no paran de alegrarnos en esta cuarentena, hace unos días lanzaron la reedicion de 'Goats head soup' de 1973 y, para cortar un poco la semana abren su primera tienda en Londres.
The Rolling Stones abrió hoy las puertas de su primera tienda insignia mundial, 'RS No. 9 Carnaby' en el número 9 de Carnaby Street, una calle del Soho londinense que fue el epicentro del Swinging London de los 60 y del punk en los 70 y que hasta la pandemia era un foco de atracción de turistas nostálgicos de aquellos viejos buenos tiempos.
"Era muy importante para nosotros que sea toda una experiencia", explica David Boyne
"David Bowie, The Who y por supuesto los Rolling Stones frecuentaban este vecindario" agrega el director general de Bravado
La línea de ropa exclusiva cuenta con accesorios, camisetas, remeras y camperas decoradas con la emblemática lengua de la banda.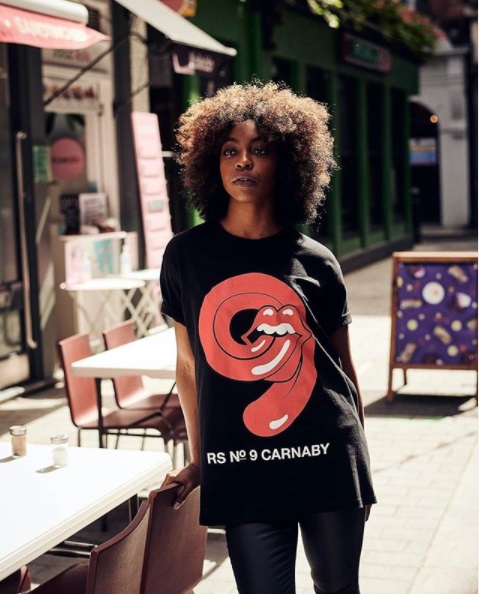 La tienda ofrecerá también sus productos a través de internet, que permitirá a los fans del grupo adquirir algún recuerdo sin tener que venir a la capital británica.
"Creada en colaboración con Bravado, la tienda ofrecerá una mezcla exclusiva de colecciones y colaboraciones para fans de todas las edades además de una sección especial para customizar camisetas", dice la hoja de prensa. Decorada en rojo y negro, los colores del grupo, y por supuesto, llena de grandes labios y lenguas, los numerosos fans de las estrellas del rock más veteranas en activo podrán comprar en el comercio todo tipo de merchandising y parafernalia relacionada con el grupo mientras tararean eso de You can't always get what you want.
RS № 9
Online Shop https://carnaby.therollingstonesshop.com/
Rolling Stones Carnaby Instagram https://www.instagram.com/rollingstonescarnaby/